October 21, 2022
These past few years posed challenges but here at King's, we held on to our mission of making the plant-based way of eating more accessible to more people. We've continued to research, we've continued to innovate, and we've kept our creative juices flowing — all to serve you better! In fact, this seems to be one of our most delicious waves of new products yet! Take a look and see what we're talking about!
Plant-based Sweet & Sour Ribs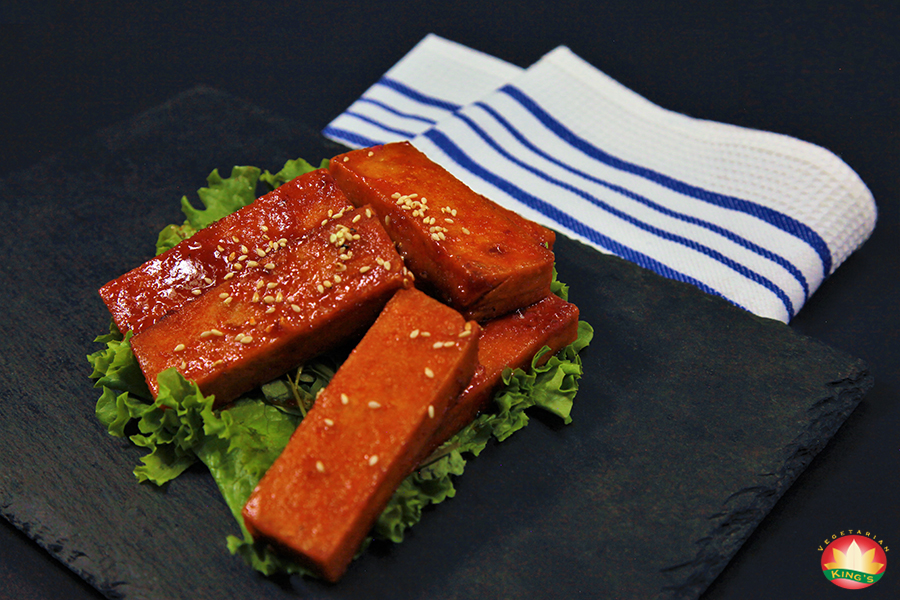 Chewy, thick slices of plant-based ham are pan-fried with our secret sweet and sour sauce. If you're looking to have a quick-to-prepare meal, grab a bag of our plant-based ribs and pan-, air-fry or heat in a microwave. A bread, potato or rice pairing would be just perfect!
OMNI Ground Beef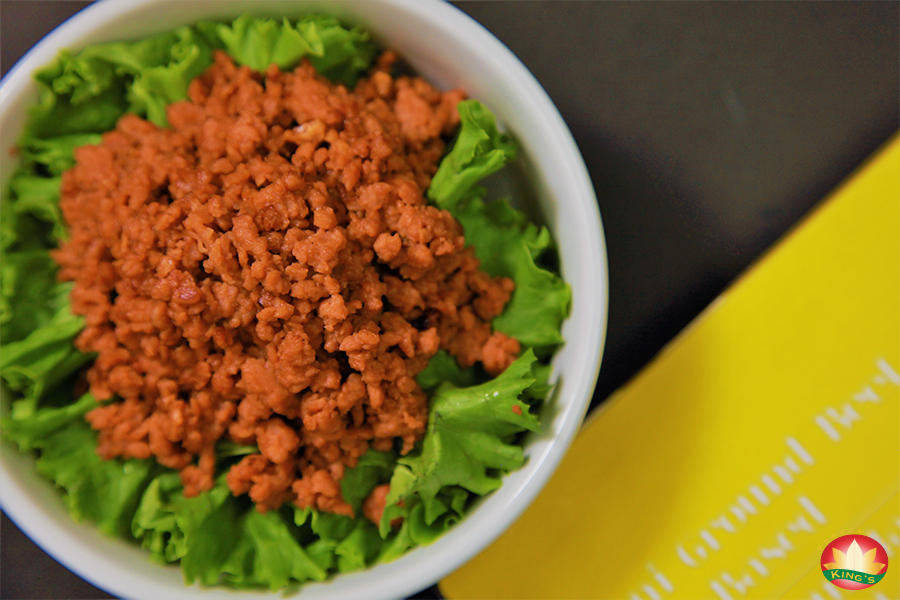 Having a pea-protein base makes our Omni Ground Beef a positively nutritious as well as yummy choice for dishes like spaghetti bolognese, shepherd's pie, lasagna and stuffed bell peppers. Now's the time to add these recipes to your weekly menu, and now's the time to grab our Omni Ground Beef off of our shelf!
OMNI Burger
No need to thaw our Omni Burger coming straight from the freezer — it cooks just fine straight into the pan! Not only convenient for busy bodies looking for a quick meal, its pea-protein base counts for good nutrition as well. Bring out the burger buns, the chips, or for Asians, the rice — and have a great experience of a meal with our Omni Burger!
Plant-based Beef & Vegetable Dumplings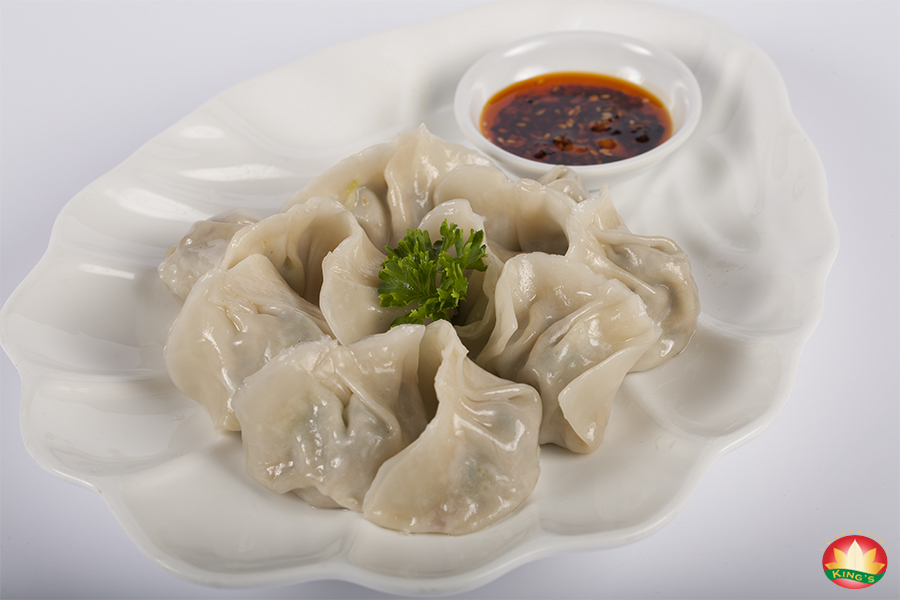 King's isn't short of dumpling varieties, but we've come far enough to know that we've got a winner in our new Plant Based Beef and Vegetable Dumplings. Seasoned perfectly and having a good balance of ingredients, our dumplings can be dropped in soups, put in a steamer or steam-fried. Result? A filling, tasty (to say the least) snack or meal to get you through the day. A dipping sauce of your choice would be a great idea!
Plant-based Calamari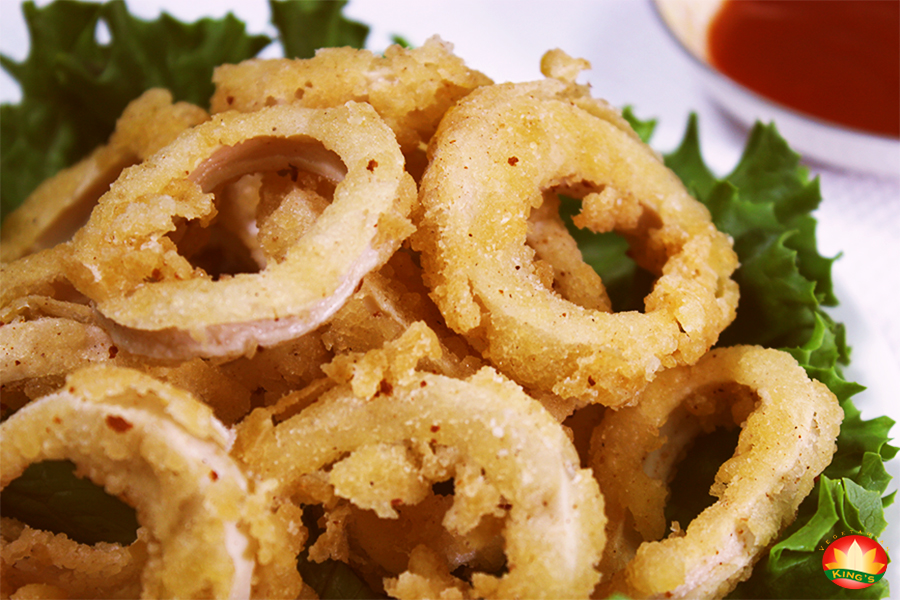 Our calamari comes to you breaded and ready to pan-, air-fry or bake. No messy batter-making or calamari-raw-batter-dipping — here is the all-time favorite appetizer ready to enjoy in record time straight out of the bag. Have your favorite dipping sauce ready! Suddenly, TV time never looked so good!
Plant-based King's Wellington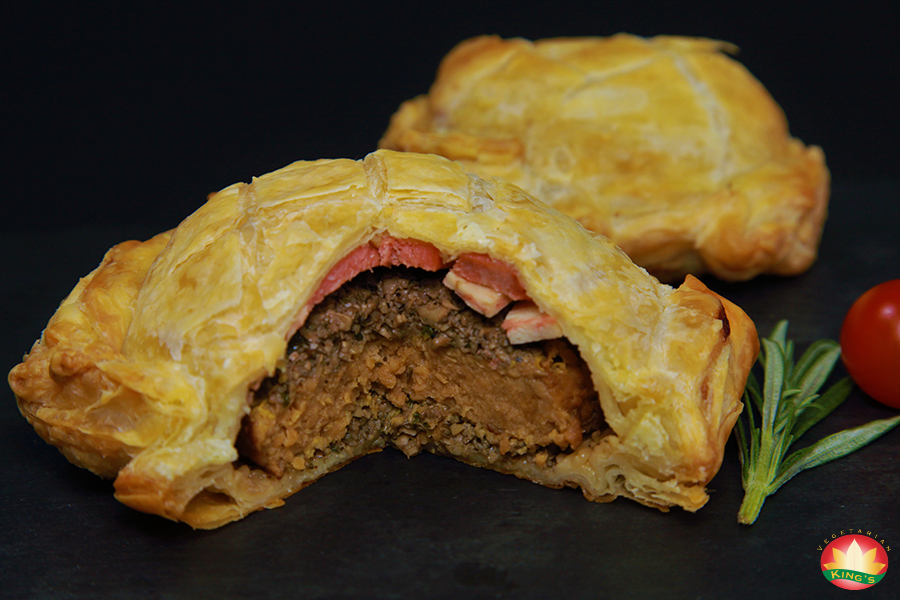 Our vegan version of this British and Canadian-loved delicacy raises the bar! Though it is known as one of the most challenging dishes to prepare, our in-house chef steps up to the plate to put together mushroom duxelle, plant-based bacon, a tasty basil paste and our own plant-based Omni Burger into puff pastry for a satisfying meal rich in flavor!