Videos & Recipes
Want a simple, tasty meal? Preparing for guests, a special someone, or just in the mood for something different on your dining table? Browse through our collection of plant-based recipes, from soups to appetizers, from salads to main entrees. Our videos feature step-by-step instructions by Chef David, while our written recipes are downloadable. Don't forget to cook them with King's Vegetarian Foods products!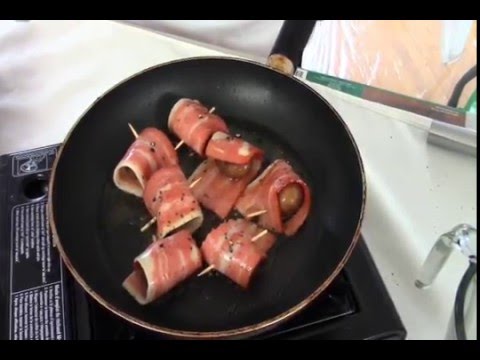 Vegan Appetizer Platter
Family and friends alike will delight in this appetizer plate which features King's Soy Leg with honey mustard dressing, King's Vegan Soy Nuggets with tamarind dip, Malaysian Satay (King's Vegan Malaysian Satay) with coconut peanut sauce, King's Vegan Meatballs in ricotta pasta with Italian tomato sauce and bacon-wrapped (King's Vegan Bacon) baby potatoes. Cook all of them, or just one or two, for a party, an afternoon snack or a small get-together with family or friends. All are vegan except the meatballs and bacon-wrapped baby potatoes.
View Video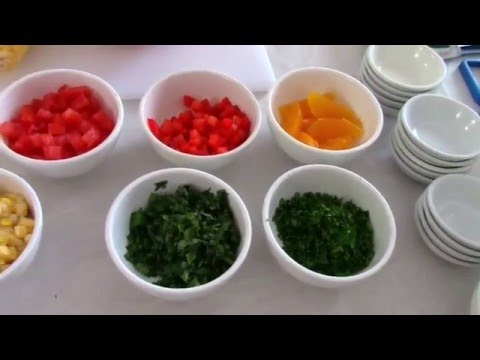 Vegan Salmon Salad
Liven up your usual salad of balsamic vinaigrette dressing on fresh greens with slices of pan-seared fish fillet (King's Vegan Fishless Soy Slices) and lightly sautéed vegetables and mushrooms, with droplets of sweet corn relish for garnish. It all comes together deliciously and appeals to the aesthetic eye as well.
View Video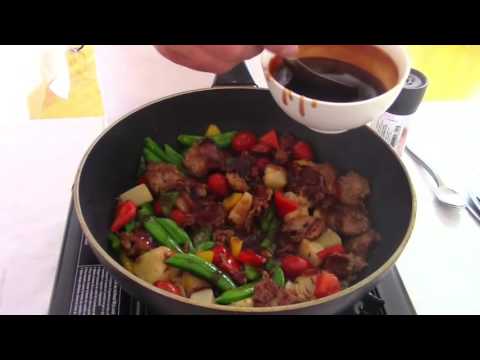 Sweet and Sour Vegan Beefy Bites
This comfort food that originated from Asia but is now well loved in Europe and the Americas is a favorite in many households. Here's our take on it, featuring King's Vegan Beefy Bites, spruced up with vegetables and fruits in colors of the rainbow.
View Video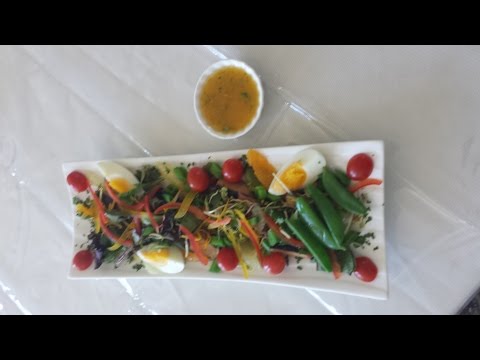 Vegetarian Codfish Citrus Salad
We added a twist to this triple-citrus salad — a base of beet greens and sprouts (mung bean and radish), the highlights being the mouth-watering mango dressing and chunks of tasty, plant-based codfish (King's Vegetarian Cod Fish). Supplement your main entrée with it or turn it into your main course by adding potatoes or whole wheat bread.
View Video
Download Recipes & Nutrition Info
Gallery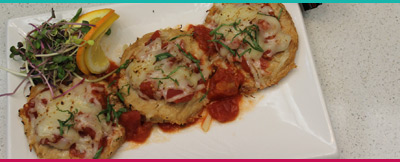 Salted Vegetarian Cod Fish Citrus Salad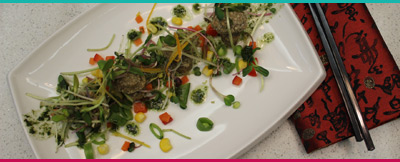 Crispy Vegan Oyster Salad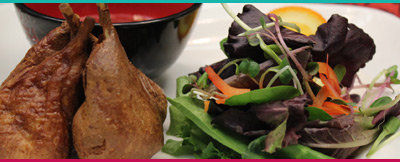 Vegan Soy Drumettes With Plum Sauce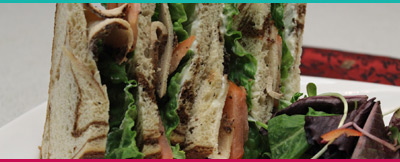 Vegan Deli Sandwich On Marble Rye Bread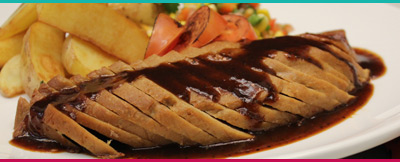 Half Vegetarian Soy Breast With Fries And Vegetables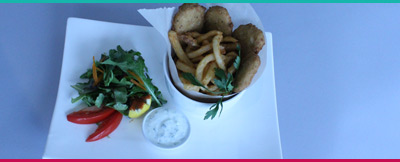 Vegan Soy Filet, Curly Fries And Salad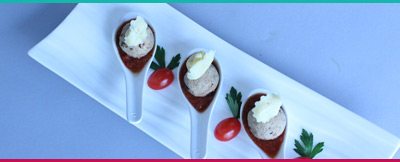 Vegetarian Balls With Spinach Tortellini In Pomodoro Sauce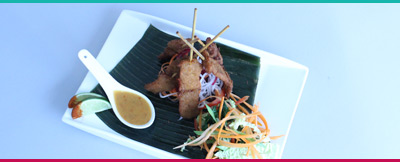 Malaysian Satay With Peanut Sauce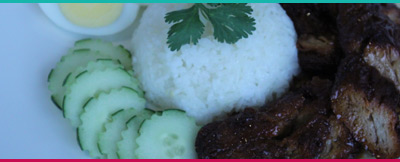 Hong Kong BBQ Thai Style Steamed Rice And Boiled Egg
Vegetarian Massaman Curry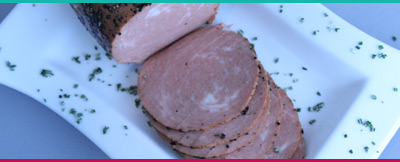 Vegetarian Pepper Ham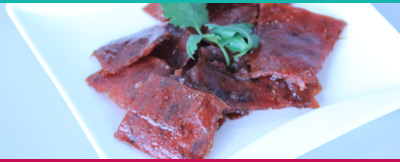 Spicy Soy Jerky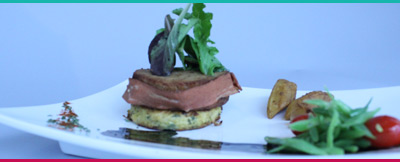 Vegetarian Filet Wrapped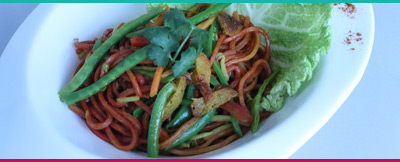 Singapore Style Noodle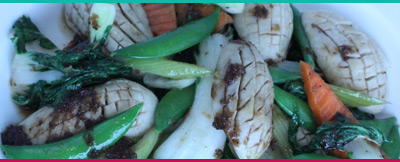 Stir Fried Vegan Squid