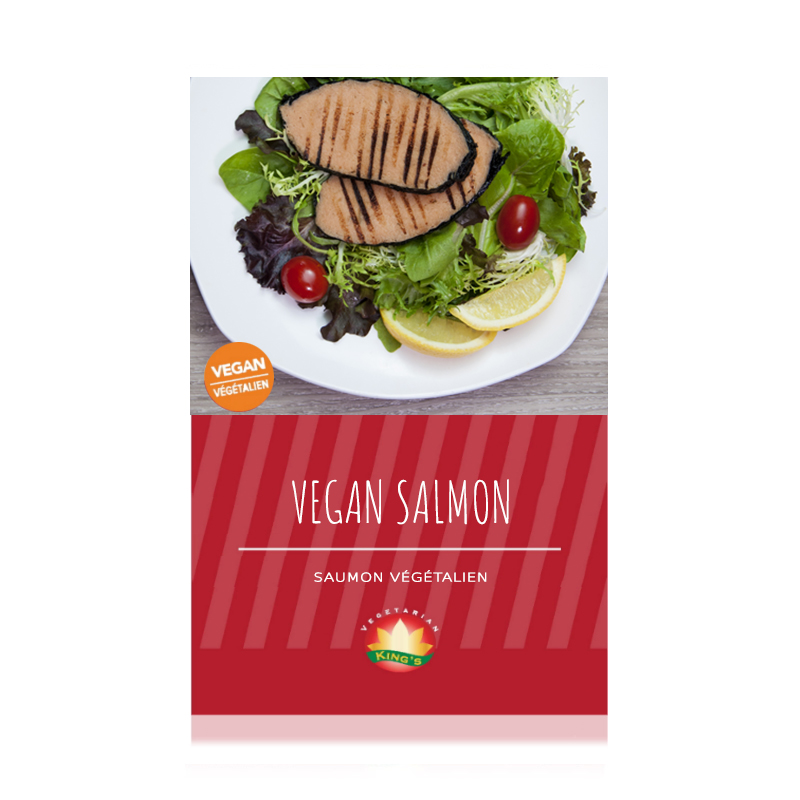 Vegan Salmon
Size: 500g, 1000g
Go simple with the grilled, roasted or broiled salmon and your favorite sauce, whether it be BBQ, lemon butter or olive oil & honey. Then pair it with mashed potatoes, coconut rice, roasted brussel sprouts or baked sweet potato wedges – take your pick! You can take it on the go as a sandwich, with fresh greens and dill sauce tucked in. Pasta is absolutely an option, with either a tomato-based or white, creamy sauce with spinach. Or, you can think out-of-the-box and top your vegan fillet with the classic bruschetta sauce of tomatoes, olive oil, basil and vinegar. Are you hungry by now? Well then, it's time to stock up on King's Vegan Salmon and get cooking!
Good source of protein. Zero cholesterol, low sugar, fat and sodium
Customers Who Like This Item Also Like...