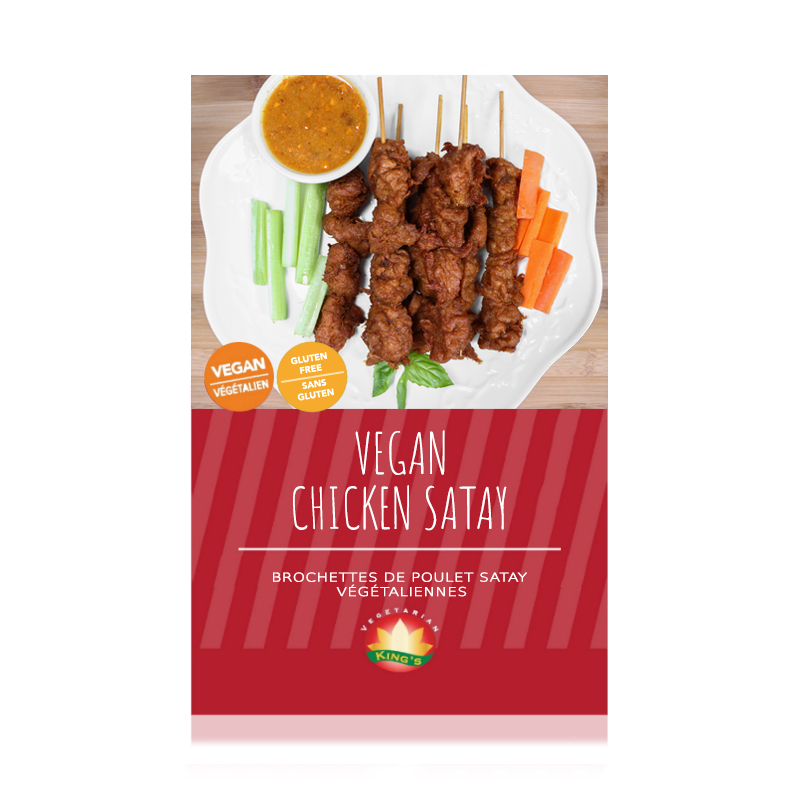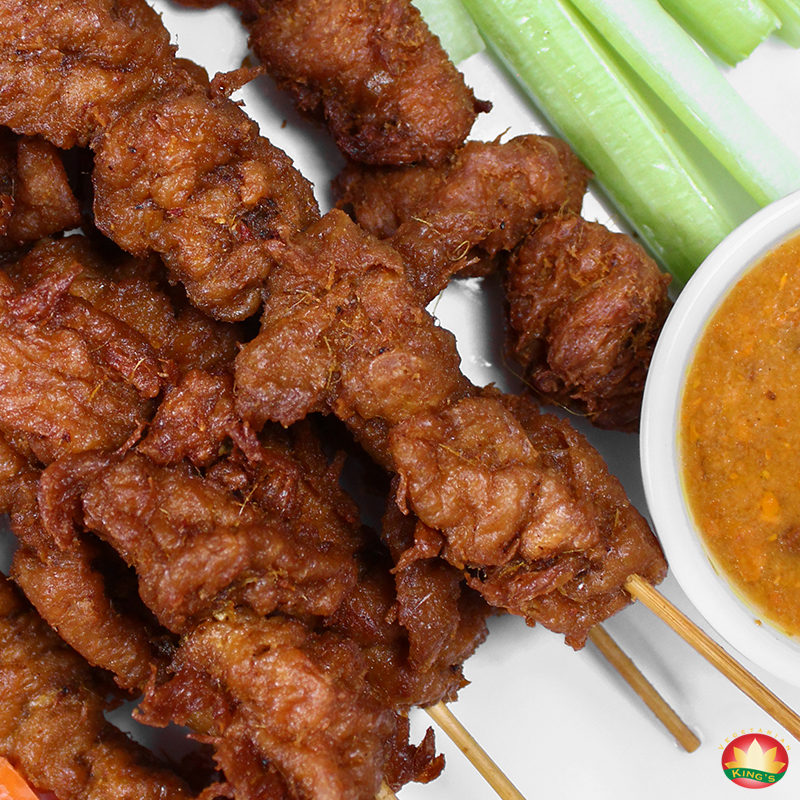 Vegan Chicken Satay (Gluten-Free)
Size: 500g
Family members and guests on a gluten-free diet will rejoice to know that King's is now offering the skewered Chicken Satay for all to enjoy. One of, if not the most preferred appetizer in Southeast Asia, it is now an option in the vegan home. This product is also available in its original vegan version for our customers with no diet preference: see our Vegan Skewered Satay. Throw on the charcoal grill in the summer for an added smoky flavor or pop in the oven for a quick serve. Set it on your table with our sauce on the side and give your family a meal experience that Southeast Asia is renowned for!
Good source of protein. Zero cholesterol.
Amount
% Daily Value
Calories 150
Fat 8 g
11 %
Saturated 3 g
+ Trans 0 g
15 %
Cholesterol 0 mg
Sodium 440 mg
19 %
Carbohydrate 12 g
Fibre 5 g
18 %
Sugar 6 g
6 %
Protein 8 g
Calcium
3 %
Potassium
3 %
Iron
3 %
Customers Who Like This Item Also Like...