September 28, 2016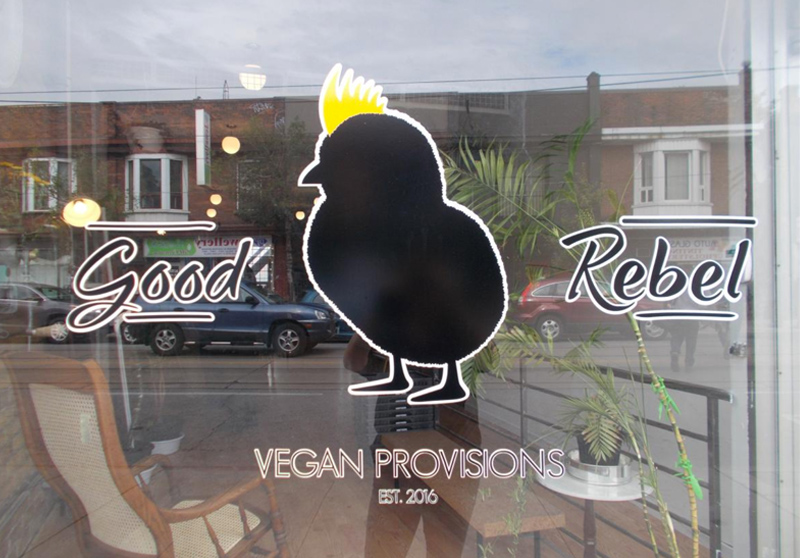 Good Rebel, Vegan Provisions
Toronto's vegan grocery store selling a wide array of vegan meats, cheeses and dairy.
A big warm welcome to Good Rebel – Vegan Provisions. They are the newest member to the King's Vegetarian Food Mfg. Co. Ltd. family.
Good Rebel – Vegan Provisions is located at 1591 Dundas Street West, Toronto. This storefront has taken on a new energy with simple yet not too understated décor. It looks as I would hope a vegan storefront should.
But on this product side, lots of choice, a price range to suit every budget. Congrats to Mercedes and Mohseen on a great job and we certainly will be there shopping as well. Their grand opening is tomorrow September 30, 2016. We all hope to see everyone there.
Billing itself as "Toronto's vegan grocer", the store will specialize in herbivorous versions of non-vegan foods. The store's founders, Mercedes Featherby and Mohseen Akbarali, said in a press release that "vegan food is not about restrictions, but rather reinvention, and one shouldn't have to give up the foods they love in order to eat a more plant-based diet."
What that means for shoppers: A variety of vegan meats and cheeses, along with tougher-to-replicate items like seafood and eggs, plus a selection of grab-and-go meals.
As seen in NOW magazine.
1591 Dundas St W Toronto, ON M6K 1T9
(647) 344-9411